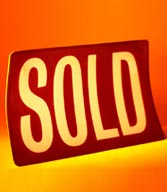 It's not easy in today's market, but transactions do happen. Regardless of the property, no house can sell itself these days. Your real estate agent makes or breaks your selling experience.
When choosing an agent, you want someone who can promote your home, get the best price for your listing, and negotiate for you during the course of closing. Providing you a first-class home-selling experience is my goal during every real estate transaction.
Here are some of the ways I will be the right real estate professional for your sale:
I'll market your listing as a top priority, ensuring it gets the exposure it commands in all available avenues, even nationally. Within minutes, I can have your home on every agent's radar in Algonquin.
I determine home values on a daily basis in McHenry County and I can help you figure out exactly what your home should sell for and get the best purchase price possible.
Your home will be in top shape for Open House events in Algonquin.
I'm there when you need me — on the go, in person, and even via text message. You're my top priority and my schedule and attitude shows that.
As a well-connected real estate professional in Algonquin, I can assure you that you'll get the best price for your home and get it sold quickly. It's easy to grab the first agent you come across, but deciding on the most knowledgeable agent takes a little time.
Your interests are constantly at the forefront throughout the whole selling process. You'll have my years of experience on your side. E-mail Five Star Realty and Management Company Inc. at jim@calljimsilva.com or just call 8477915843. I'm always available to answer any questions that you might have about putting your home up on the market in Algonquin, Illinois.