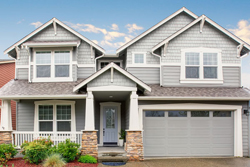 8477915843
Ready to short sell your home?
What is a short sale? A short sale occurs when the value of a home is less than the amount of the outstanding loans. This can be due to many factors, but commonly is a result of a rapidly declining real estate market.
Short sales can be a way for homeowners to avoid foreclosure and get out from under their loan with the lender by settling.
What steps do I take in a short sale?
First, figure out the true market value of your home. A knowledgeable real estate professional, like Jim Silva - (847) 791-5843, will be able to give you a reasonable idea of what your property would possibly sell for based on a market analysis. Beware of websites where a computer estimates your property's market value since they may not have complete information or know important things like neighborhood trends and current listings.
Should you have any concerns regarding real estate or the process of going through a short sale in Algonquin, Illinois you can contact me here or e-mail me.
Next, determine your closing costs. My experience means I know to consider fees like title report, appraisal, escrow, property taxes, and agent commissions to tally your final costs upon closing.
Finally, call your lender and tell them of the situation. They may even have a special department that oversees short sales. Ask about their particular procedures. Some lenders will be more willing to work with you than others. They may be able to lessen how much you owe or make other arrangements. Your lender will have to approve the final sale.