Want to buy a short sale?
A short sale is when the homeowner's lender consents to collect a reduced payment to release a mortgage. If you have any questions about real estate in Algonquin, Illinois, contact me here or e-mail me.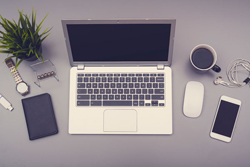 Are they good deals?
Every now and then a good deal will come along. Many people hear the term "short sale" and routinely think of a seller that is insolvent and needs to sell their home promptly to prevent further financial problems. This is at times the case and can be an opportunity for a buyer to cash in on another's misfortune. Alternatively, a lender may consider a short sale even if the seller is current, but property values have fallen. In these instances the reduced price may in fact be consistent with current market values, not below.
Are you ready to buy a short sale property?
When you are ready to buy, whether it's a short sale or a typical home sale, Jim Silva - (847) 791-5843 is available for you. Apply my experience and knowledge of real estate to make sure you're getting a fair deal and are protected during the entire transaction.